CleverHome™ Vertical Space Saving Hangers
Regular price
$9.90
Sale price
$19.80
 "I Didn't Know I Had So Many Clothes" - Does this sound like you?
It's been getting FULLER and FULLER for years now, and you're right, you probably will wear that top again. Wether you need more space and don't want to throw out your favourite clothes, or just a long overdue tidy - this is perfect for you.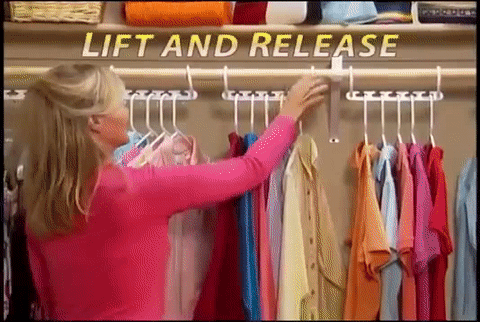 Each CleverHome™ hanger is equivalent to 6-12 ordinary hangers. This means you'll be able to reduce wardrobe size by 3 times, without throwing away a thing.
FEATURES: 
Get back 3 times as much space in the same wardrobe! 
Ultra sturdy steel hangers will take the weight of heavy jackets, jeans, handbags and more. 
Can be used horizontal for tidy hanger spacing, or vertical for hugely increased wardrobe space. 
Save the big clear out for another year - this hanger means you get to keep ALL your clothes
PACKAGE CONTAINS: 
2 x CleverHome™ Vertical Space Saving Hangers
---
Share this Product